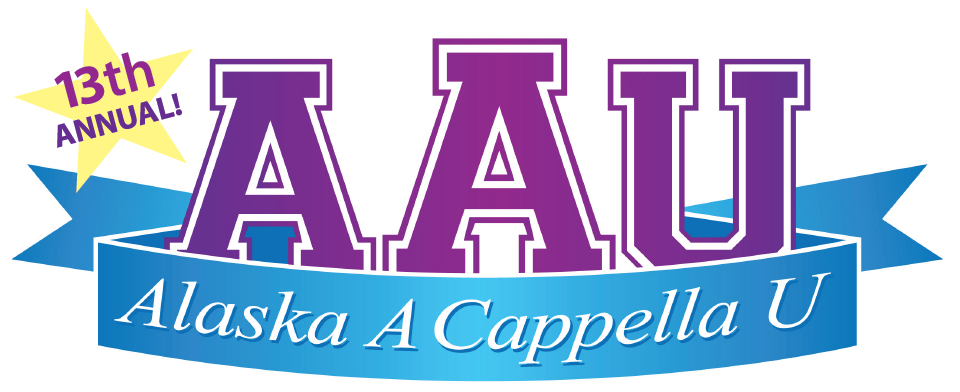 Let's put on a show!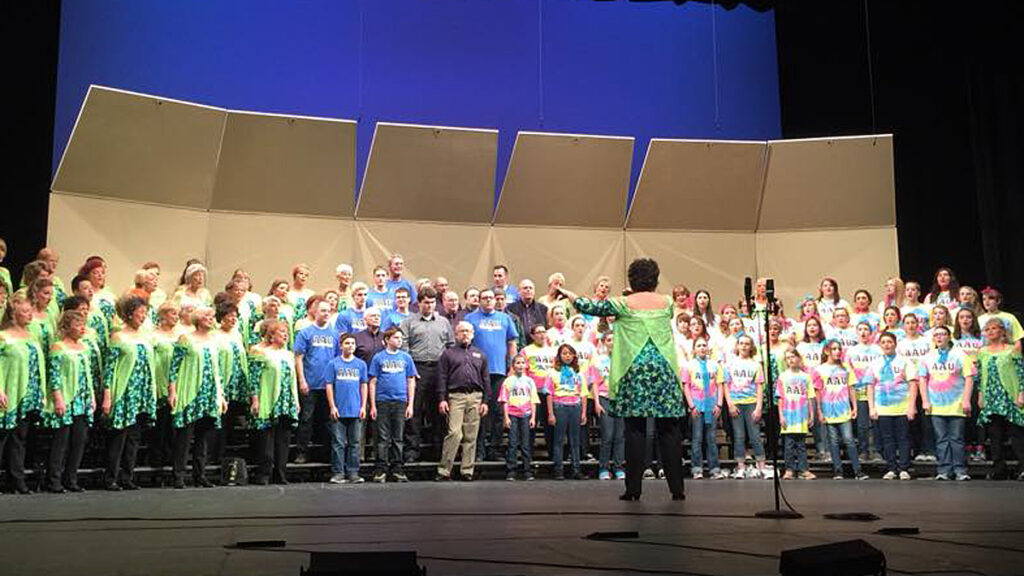 Below is some information about preparing for the show. Questions? Contact us here.
What do we wear?
For the Saturday rehearsals, singers should dress comfortably; you will be on your feet all day!
The show costume is your AAU t-shirt (and they are AWESOME this year, as always!), blue jeans, and tennis shoes. Jeans should not be frayed or have holes. Any other necessary costume "pieces" will be provided for you.
. . . . . . .
Stage makeup
For the show, singers are asked to wear light makeup for their stage appearance; this will keep you from looking washed out under the stage lights. Girls: bring your own base, mascara, eye shadow, blush and a medium shade of lipstick. Guys: we will have a light bronzer for you to use.
. . . . . . .
Show schedule
7:00 pm: Doors open at the Alaska Center for the Performing Arts for audience members
7:30 pm: Show Starts

Alaska Sound Celebration Performance
AAU Chorus (THAT'S YOU!!)
Sing for Scholarship Contestants

8:15 pm-ish: Intermission
8:30 pm-ish: Special Guests MIDTOWN Quartet

Announcement of Sing for Scholarship Placement
Alaska Sound Celebration Performance
Final song with Alaska Sound Celebration and AAU chorus
. . . . . . .