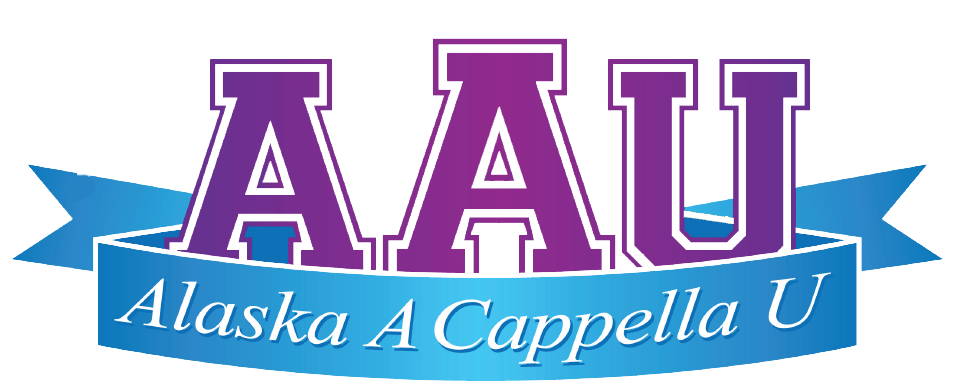 Welcome!
Alaska A Cappella U (AAU) is celebrating 13 years of introducing a cappella music to high school and middle school students! The workshop provides a day for them to explore the joy of four-part a cappella harmony, with a grand finale performance by the AAU chorus on the Alaska Sound Celebration Chorus Fall Show. The two choruses blending their voices together creates a thrilling finale!
Interested? Read on to find out more information. Then tell your friends and fellow choir members about the event. You can even share this flyer with them!
. . . . . . .
Special guests: MIDTOWN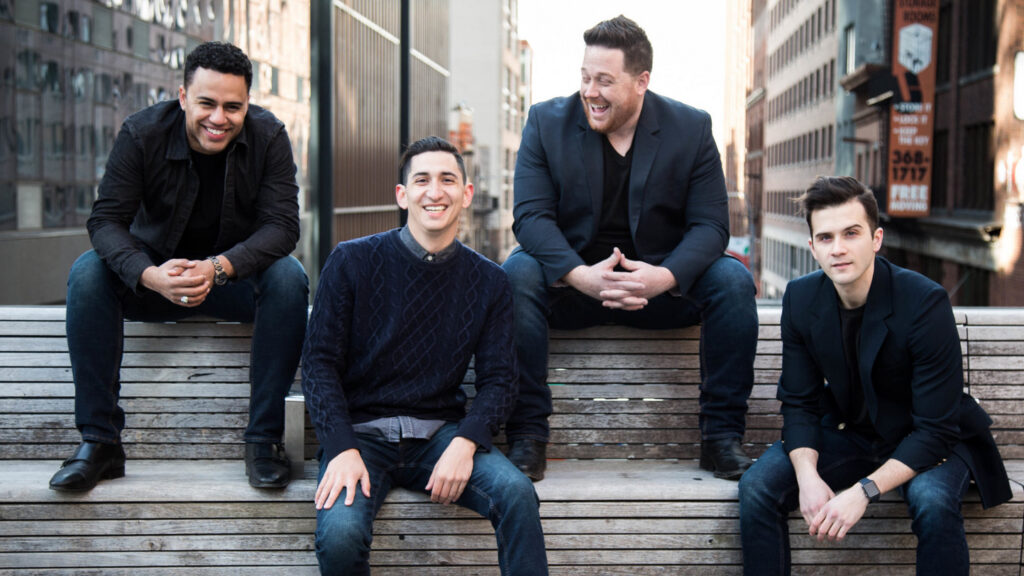 Our special guests this year are the 2023 Barbershop Harmony Society's International Quartet Champions: MIDTOWN Quartet. These four amazing and talented men will be be working with the AAU chorus during the day, and are also special guests on the Alaska Sound Celebration Fall Show that night. Check out their website here. We are very excited to welcome them to AAU!
. . . . . . .
The 411 about AAU
DATE: Saturday, September 16, 2023
LOCATION:
Discovery Theatre, Alaska Center for the Performing Arts
621 West 6th Avenue, Anchorage, AK 99501
Singers need to enter through the security door at the back of the building near the corner of 5th and G Street.
TIMES:
The workshop runs from 8:30 am to 5:00 pm
Dinner and show prep runs from 5:00 to 7:00 pm
Show is 7:30 to 9:30 pm
Check back often for updates. We hope to have the registration page and all the workshop details finalized soon!
SHOWTIME:
Invite your family and friends to see you perform!
The show will be held in the Discovery Theatre at the Alaska Center for the Performing Arts
7:30 pm
Tickets are available at centertix.net.
REGISTRATION FEE:
The registration fee is $40.00 per singer, and includes festival rehearsal/coaching, music, learning trax, lunch, dinner, and an AAU t-shirt.
Registration deadline is Tuesday, August 29, 2023. A $10.00 late fee will be added for registrations after that date, so register early!
This event will be closed at 75 participants. Please note that if a registered singer is unable to attend, her registration is transferable to another singer, but is not refundable.
. . . . . . .